My Career Story
My Career Story is a hybrid series of events hosted by Heartland Workforce Solutions and 75 North. At these events, we invite someone in our community who has been successful in their career and let them tell their career story in their own words. These events are held monthly and include time for Q&A and networking. Feel free to attend in person or via Zoom.
Upcoming Events
December 14th at 11:00 a.m.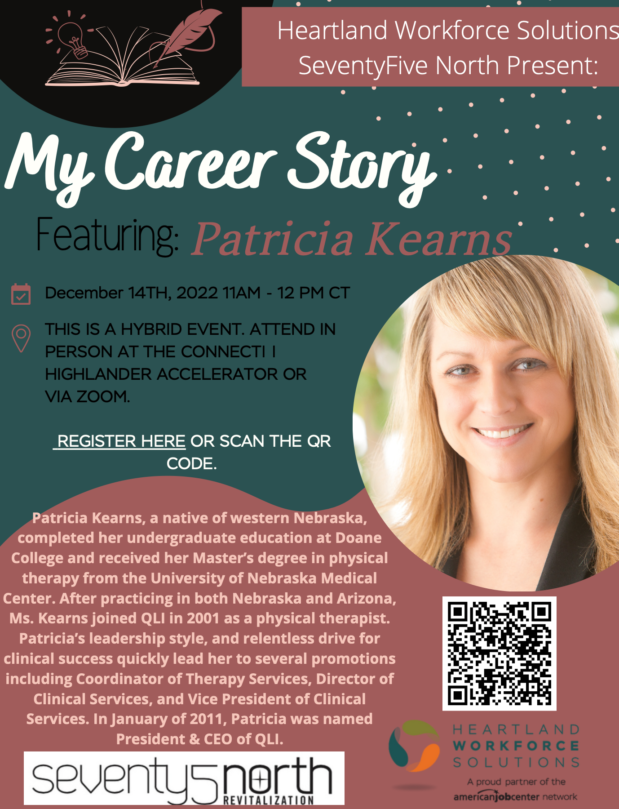 My Career Story with Patricia Kearns – December 14th 11:00 a.m.
Past Events
November 2022 – Marisa Hattab
October 2022 – Armando Salgado
September 2022 – Shawntal Mallory
Career Seekers
Find the right career for you.
We help people at any point along their career path, from a first job to a new career. Our representatives can direct you to personnel, programs or services that fit your needs.