Career Seekers
Start your search with help.
Today's job search can be complicated, but with the help of Heartland Workforce Solutions, we can simplify the process together. We have many programs, resources and support services for adults to assist with career goals.
Career Readiness to Eliminate Disparities Program (CRED)
The Career Readiness to Eliminate Disparities (CRED) program is funded by a Community Services Program grant from the City of Omaha. CRED serves people experiencing employment hurdles. Participants are connected to short-term training and certification funding to help reduce those employment hurdles and increase the likelihood the individual can quickly connect with existing job opportunities. CRED works close with the leaders in the business community to help connect individuals participating in our program to existing opportunities within the community. This is a win-win setup for the jobseekers and businesses in our community.
Some of the highlights of the CRED Program Include:
Up to $1,000 in funding for qualified participants participating in a qualified training program

Can fund courses, classes, or tests that result in a credential, license, certification that will connect the applicant to a high paying job or career path, raise, or higher employment

Can also pay for renewing licenses, renewals, certifications

Some of the more common career fields CRED can help fund are, healthcare, construction, IT, but this is not an exhaustive list

CRED has partnered with businesses and community organizations to train job seekers in specific areas and has connected the job seekers to employers after the trainings

In addition to providing funding for courses, CRED can also pay for uniforms, tools, and transportation in order to maintain employment. These categories are only allowed up to $300 in funding

Currently, there is no age or income requirement to qualify for CRED funding. The applicant just has to reside in our service area, which is Douglas, Sarpy, and Washington county
Highlights
July 10th – August 2nd 9:00 a.m. – 2:00 p.m.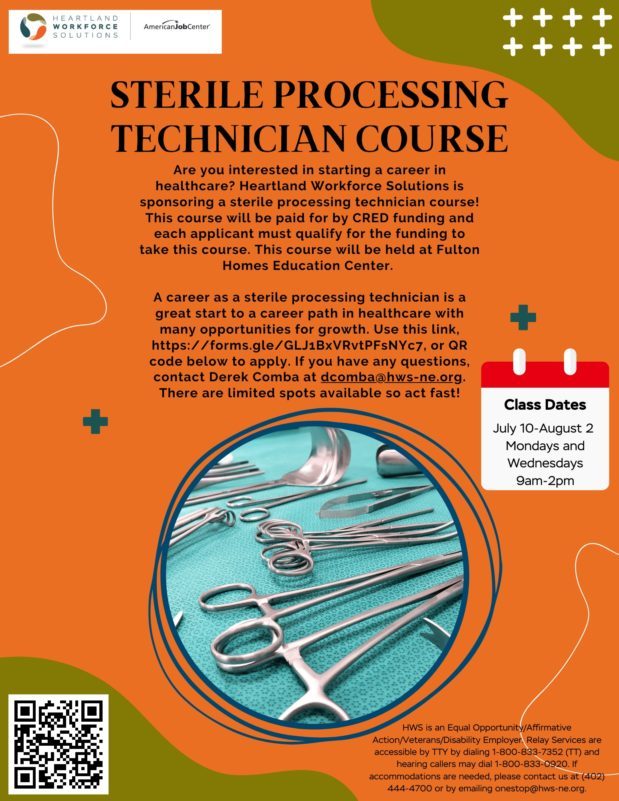 CRED Flyers
CRED Program Presentations
CRED Annual Program Evaluations
CRED Policies